Collaborative teams

to make your apps smarter
Leave all the repetitive and menial tasks to AI-powered systems. A right team can build intelligent apps and systems that understand your data, patterns, and images to make future predictions and smarter & quicker decisions.
Know us through our

case studies
What our

customers say
Working with Biztech has been a pleasant experience. They are very reliable and fast acting exceeded my expectations and delivered a top quality website. They are always calm and professional. They listen ...
Stacey Canfield
Owner - Blendedbeauty.com
BizTech has proven to be an extremely valuable partner with our web development over the last couple of years. They have been fair, honest, professional and very helpful in every situation. They have consistently ...
Serge Shirinian
Owner - BBbarfly Inc
The PSBT website is the primary mechanism of communication with filmmakers, media practitioners and enthusiasts the world over and the credit for a lively, user friendly and efficient website goes to Biztech ...
Ridhima Mehra
Sr. Program Manager - PSBT.org
"Streamer" website is pleased to use "Biztech consultancy" web assistance since 2008. Throughout the working process "Biztech consultancy" came eye to eye with streamer's work plan followed with full comprehension ...
Naccache Yoav
Owner - Streamer.co.il
When I first approached Biztech, I knew what I needed, but wasn't sure! Biztech is a development company with strong knowledge in Magento. From the first day Biztech understood my requirements and developed ...
Mustafa Gecmen
Balmond Wholesale Ltd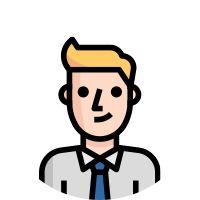 AI-powered

development
AI Chatbots
Build better relations with your customers through AI-driven conversational chatbots. Give the best of AI + humans to your customers by building, deploying and managing conversational chatbots.
Machine Learning
Make the impossible, possible by deploying machine learning algorithms that understand and derive patterns from Big Data. Go beyond human minds and bring innovation to your organization for superior output and quicker decisions.
Predictive Analytics
Look beyond what's happening to what is likely to happen in the future with predictive analytics. Build and deploy intuitive and scalable predictive analytics that comes with what-if scenarios and risk assessment to predict future keeping a level of relatability.
Predictive Maintenance
Avoid unplanned and preventive risks of the future with predictive maintenance. We gather real-time data to track the performance of your assets connected to your IoT system using condition-monitoring equipment.
Asset Management
Digitize your traditional asset management and add intelligence to automate workflows by integrating IoT-enabled smart devices. Locate, track, and monitor your assets and their performance from anywhere and everywhere.
Voice Command Apps
Add voice AI in anything you can imagine. Give your customers the comfort to effortlessly interact with your software and apps with Google actions, Alexa skills or any other NLP. A blend of linguistics, machine learning, and artificial intelligence to enter the big league.
Technologies

we
work with
ECommerce & ERP
CRM & CMS
Front End
Frameworks
Mobile
Cutting edge
Other
How we make AI
that works for you
Understanding
In this step, we understand your end goals and what you aim to achieve with artificial intelligence. Once we have clarity and a shared vision, we proceed to identify the pain points and set them as goals for effortless AI adoption.
Tailored Use Case
Rather than going with a general AI solution, we prefer looking for a tailored solution that can cater to your specific business needs. With enough research and observing the industry, we create a tailored use case to test POC.
Proof of Concept
Does the tailored use case solve the problem at hand? Is it working the way we wanted? Is it ready for a sustainable roll-out? These are the questions that proof of concept answers. This helps in seeing the full potential of AI technology.
Organizational Roll-Out
Once the proof of concept is successful, we turn this PoC into a roadmap for an organization-wide roll-out. And the process never stops. We fine-comb through your pain points to see if AI can bring a productive change.
Our
promise
Our work ethic, methodology, and dedication to your projects make us the perfect business partner. With us, you will be gaining a long-term partnership that can help you through every step of your journey towards success.
To understand you and your projects better, we offer a risk-free two weeks trial. You only need to pay if you are satisfied with our developers and want to continue with us. If you are not happy, then we will refund your payment.