Make better investments in right skills and team with our guidance
After thoroughly going over project requirements, end-goals, and your expectations, we help you build a project work plan and a team that you can rely on with our tech consultation and hiring strategy.
Does this require any commitment upfront?
Not at all! We offer a 15 days trial to help you understand our process wherein you make an informed decision with all the required information.
How does your tech consultation work?
Biztech's tech consultation kicks off with us getting a detailed requirement from your end. Once we are on the same page, we help you figure out the challenges, optimal ways to handle them and choose the right tech-stack for your project. To know more, get in touch with us.
Why Biztech and not any other development firm?
While choosing the extended team, you need resources that can work independently. And, the company has transparent processes. Biztech's agile processes ensure that you get the value for your investment.
Make better investments in right skills and team with our guidance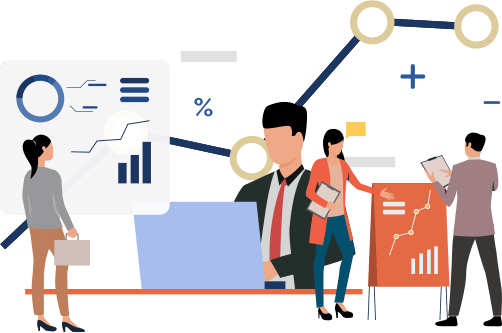 Now comes building the right team part
The next step after the vetting process is making the decision. Whether you want to add a small team to your existing team or build a team from scratch, we can help you find just the right talent for your project.
How will your team collaborate with ours?
Our team works remotely and everyone at Biztech is experienced in working with the distributed teams. But in case there is an on-site requirement for a project then we can make that happen as well.
Working with remote teams can be difficult and time-consuming. How will your team be different?
Finding and developing the right skill-set for a particular project takes a lot of effort and resources. Hiring remote team members cut down these costs and help any company tap into the potential of different skill sets.
How do you vet your team for any project?
Finding freelancers and remote teams is not tough but trusting them to deliver on-time with quality becomes the main concern. We have years of experience in hiring the right talent. Some of our experts have been with us for 10 years delivering quality work. So, you can sit back & relax while we do the grunt work of finding the perfect partners for you.
Now comes building the right team part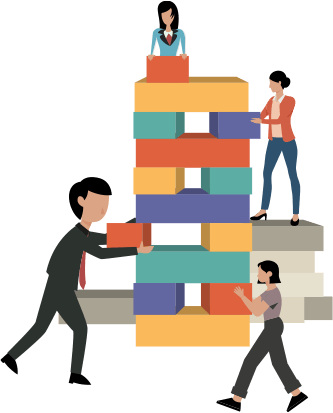 The seamless integration of teams
We make sure to understand the way you and your team operates, your culture and your vision. This is then followed with a smooth integration of our team with yours where we follow the same operational methods and shared vision.
Who will own the work done by the extended team?
You, as a client, will own all the paid-for intellectual property. To maintain confidentiality, we include NDA that all team members of your extended team signs before starting the work.
How does your onboarding process work?
In our two weeks trial, we hope to understand the way you and your team works. We also make sure we understand the code structuring, task assigning, team meetings, and how to make suggestions. All these details go a long way in helping us ensure smooth team integration and onboarding.
What are your communication processes?
Daily standups, scrum framework, weekly demonstrations, retrospective meetings, and agile methodology. We practice all these processes to make the communication is transparent through and through and most importantly, if the work is getting done in the right manner or not.
The seamless integration of teams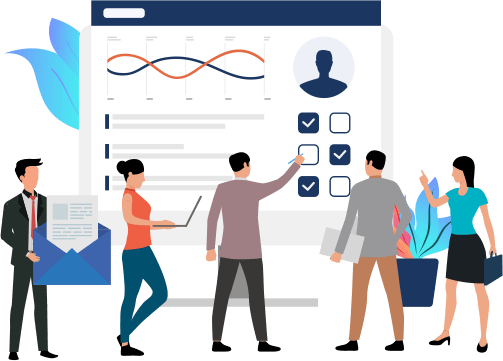 Quality deliverables - right on time, within budget
With our transparent working culture and tech expertise, our deliverables are always high and right on time. And we make sure to not go overboard with the budget. Ownership and accountability are the qualities that are deep-rooted in our team members.
What does a risk-free trial mean?
A risk-trial here means that within a period of two weeks, you'll be made accustomed to our team members and their work. At the end of this period, you can choose to continue with if you like the work or discontinue if you don't.
We understand that delivering quality and building long-term relationships are the keys to make this remote arrangement work.
What is your development process?
We follow Agile Methodology to develop error-free software where we focus on working software, customer collaboration, and individuals rather than documentation, contracts, or processes. The agile manifesto is at the heart of our development process which allows transparency, productivity, and innovation in whatever we do.
What is KPI driven development?
Data always has a better idea and with our in-house project management system, we've implemented a data-driven process to track and analyze performances. We collect over 10 data points to create achievable benchmarks for all of our teams. All the teams are allocated benchmarks based on their skill set and performance areas.
Quality deliverables - right on time, within budget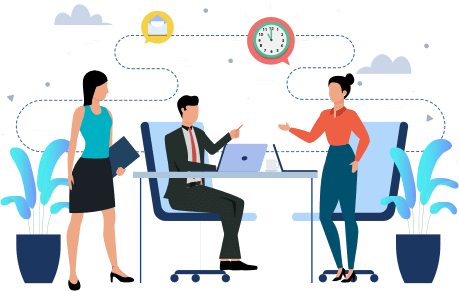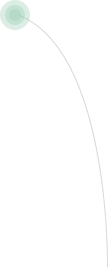 What

we offer
Industry
Experts
Industry
Experts
Access to top talent in the industry. Be it data scientist, UX/UI designer, or any tech expert. Our experts make things happen for you.
Managed
Process
Managed
Process
The management of your extended team stays with us where we make sure that all the work done is up to the standards.
Detailed
Reporting
Detailed
Reporting
We keep our clients up to date with the progress and the health of the project. You can measure the success with milestones achieved and work satisfaction.
IP Security
and Ownership
IP Security
and Ownership
All the work done by our experts will be owned by our end clients. You are free to use and commercialize the built software.
Support
and Maintenance
Support
and Maintenance
We will always be there for you, even after the completion of the project. You can rely on us for quick bug-fix and on-demand maintenance.
Consulting
Services
Consulting
Services
We don't believe in hard work, we believe in smart work. From working on weaknesses to providing business analysis, from managing your software lifecycle to improving the work process, we help in every aspect.