Hire Laravel Developer For Your Project

and Boost your Business

Looking to hire Laravel developers for your next project? We can help you connect with the best developers from our pool of talent. Having been a Laravel development company for over 14 years, you can hire the best developers from us and bring your ideas to life.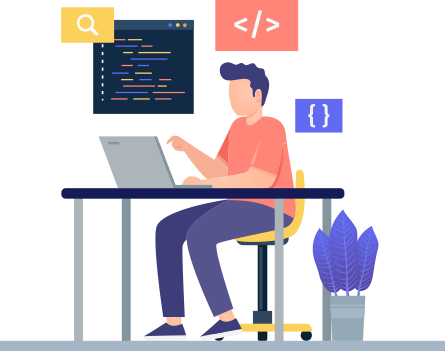 Hire Dedicated Laravel Developer from Biztech to Develop Robust Applications
At Laravel development company, Biztech, you get experienced developers to develop intuitive and interactive applications. Our experienced industry experts have a deeper understanding and knowledge of the market, making it easy to develop applications for your business. If you are looking for a dedicated Laravel developer, Biztech is the perfect place for you. Our certified Laravel developers will understand your business requirements and help you build a solution that fulfills your needs. Hire dedicated developers and let us help you upscale your business.
Available Integrations with
Laravel Development Company
Leverage Laravel development services to build robust and reliable websites and applications with us.
VueJS
JQuery
MySql
Solr/ ElasticSearch
Forge
Laravel and VueJS are the perfect combination to develop interactive applications. It is a go-to solution for many developers as they can easily develop front-end solutions and handle complex data requests. Our expert developers know the power of VueJS + Laravel. We can help you build full-stack end-to-end solutions. Connect with us to build next-generation applications using two powerful platforms.
JQuery is another great combination to work with Laravel. With the help of JQuery, you can develop insightful and interactive applications. Along with VueJS, JQuery is another JavaScript tool that dynamically handles all the front-end solutions and data requests. We can provide you with a full-stack solution for your application that can handle complex operations and requests. Combine the power of two strong platforms and make responsive and technically robust applications. Hire a dedicated Laravel developer from us who has expertise in all the technical details of JQuery and will help you develop applications and websites.
When it comes to handling large databases, MySql is your answer. It is a secure, scalable, robust database that can handle complex queries. It is easy to integrate with Laravel and store users' data securely. MySql provides 24/7 uptime with several cluster services and master-slave copies. This helps to handle complex requests, queries and fetch data quickly from the database. Hire dedicated Laravel developers from Laravel development company who know their way around integrating and handling complex operations.
Solr/ElasticSearch is the most popular open-source search platform built on Apache Lucene. It is easy to integrate with Laravel and can be used to store large volumes of data. It is a scalable, reliable, fault-tolerant database used for distributing, indexing, replication, and load-balanced query. Being a centralized configuration, it powers the search for many powerful websites of the world. Hire Laravel developers from us; our experts know how to integrate Solr/ElasticSearch with Laravel and make your application or website load and search faster.
Build an entire solution using Laravel and leverage the power of serverless deployment using Forge. Once the website is ready, we will help you with deploying and hosting it using Forge. A complete end-to-end solution that is secure provides a free SSL solution, database backup, and more. Provide cutting-edge solutions with the help of Forge and Laravel framework. Laravel development company, Biztech has a skilled team who will help you with deployment, hosting, and easy integration of APIs for your website.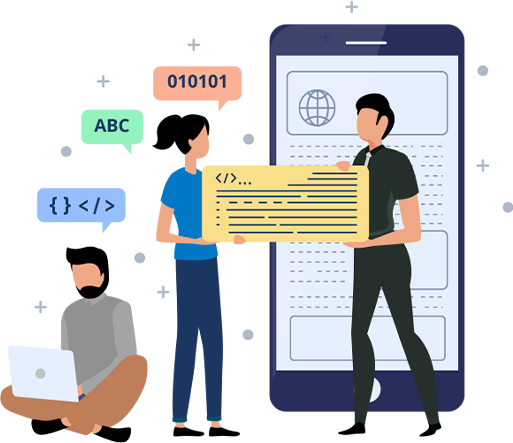 Hire Laravel Developers from Biztech
Flexible Pricing | NDA | Simple Exit Policy
We provide NDA to maintain your project confidentiality
Duration: Flexible
Communication: Email, Skype, Google Meet, Zoom
Hiring Period: Flexible
Billing: Weekly
NDA Security
100% Source Code Authorization
Hire dedicated 5+ years exp. developers
Duration: 8 hours/day, 5 days/week
Communication: Email, Skype, Google Meet, Zoom
Hiring Period: Minimum 1 Month
Billing: Monthly
NDA Security
100% Source Code Authorization
Scrum Team (3 developers)
$8000USD
A dedicated SCRUM
Team of 3 Developers
Duration: 8 hours/day, 5 days/week
Communication: Email, Skype, Google Meet, Zoom
Hiring Period: Minimum 1 Month
Billing: Monthly
NDA Security
100% Source Code Authorization
Schedule an Interview to Hire the Right Talent
Let us help you onboard the best talent and build custom applications that fulfill your requirements.
Being a leading Laravel development company, you can rely on us to develop scalable, robust, and secure applications. Our industry experts have years of experience and can help you build software to upscale your business processes. Hire Laravel Developers for your next project and get started with a 15-day free trial now.
Laravel Tech Stack
Code Quality & Security
Sonarqube
PSR-2 & 4
CodeSniffer
Tools
VSCode
Workbench
Text Editor
CMD - 5
Meeting
Skype
Zoom
Teams
Google Meet
Project Management Tools
Jira
Asana
Trello
Slack
Teamwork
End to End Full stack exprertise
VueJS
JQuery
Mysql
Solr/Elastic Search
Forge
APIs
Lumen(https://lumen.laravel.com/)
Rest Api
Support Third Party apies
Analytics
Google Analytics
Mixpanel
Deployment
AWS CodeDeploy
Jenkins
Github.Bitbucket Pipeline
UX Designing
Tailwindcss
Invision
Zeplin
Adobe XD
Have a Glimpse of

Our Portfolio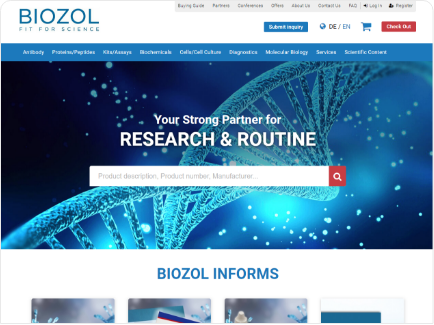 Healthcare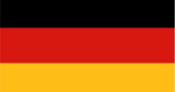 Biozol
We built a website for them which handles their millions of huge product catalogue and loads faster to provide better UX. Moreover, customers can order from millions of products in just a few clicks.





Human Resource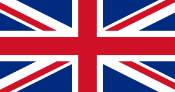 Route1
We helped Route1 develop and enhance the front-end of their website and make their backend task easy.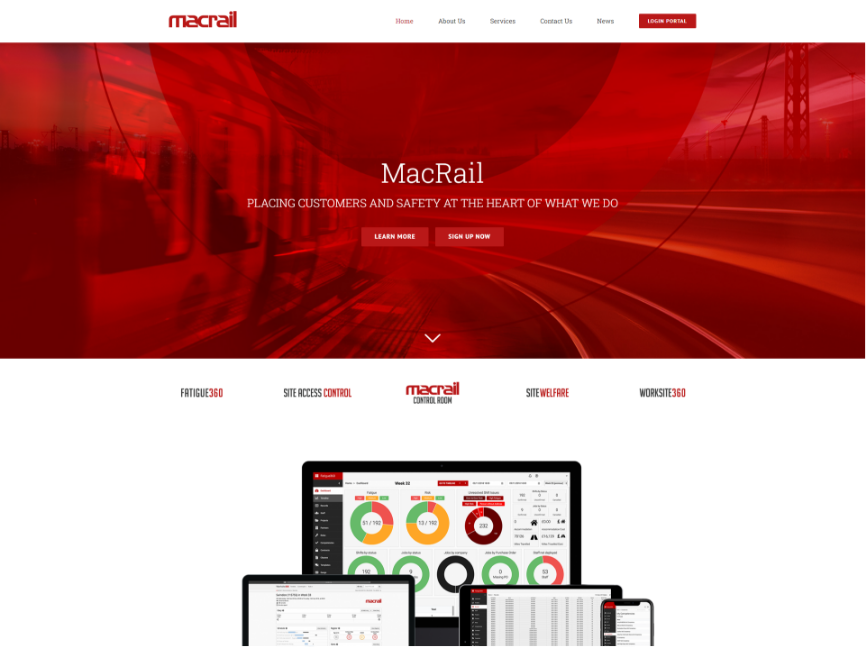 Real Estate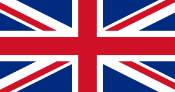 Delivery Management System
We developed an entire delivery management system from scratch, with features like delivery scheduling, back-end work, etc. to deliver products hassle-free.


We wanted to build a new website from scratch and provide better services to our users. We reached out to Biztech and decided to work with them on the basis of their portfolio. They helped us a lot with ...
Hizbullah Watandost
Senior Application Officer - Afghanistan International Bank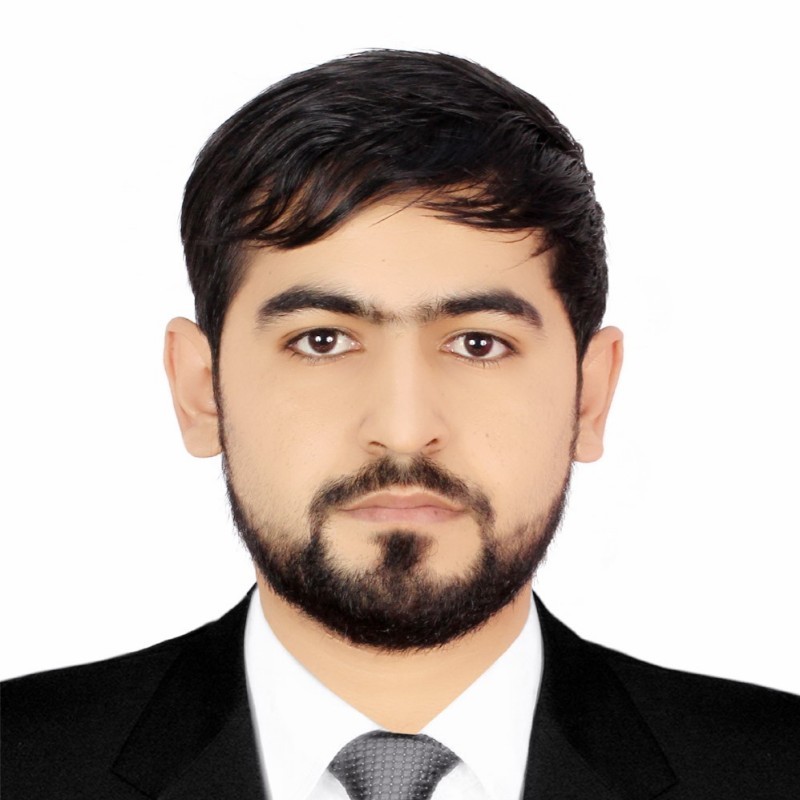 We have a very strong and long lasting relationship with Biztech which we have nurtured over the years. They have a close knit and skilled team which helps us in every possible way and provides us best ...
Matthew Gowar
Founder & Creative Director - Range Left Ltd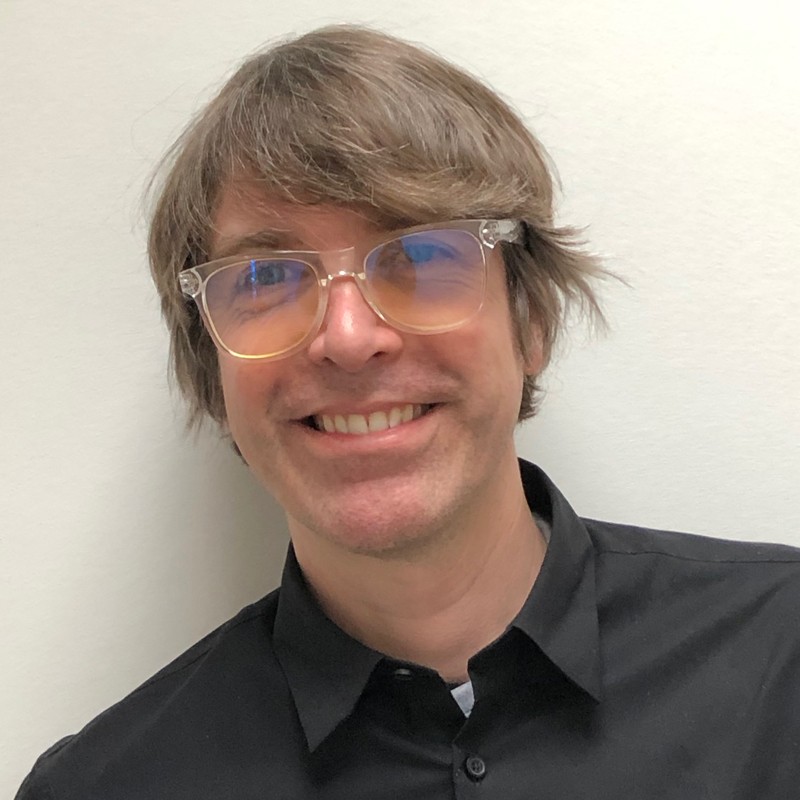 They built us a slick site that met our expectations and went beyond. Nothing was too difficult or impossible for them to do, and our website is easy to update form our side. On launch we had a considerable ...
Eleanor Hyland-Stanbrook
Creative Director - And-Now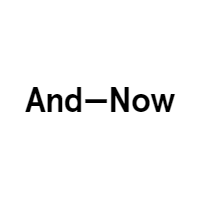 We are a kitchen retailer and we sell to both trade and retail customers, we do this we have been using an industry specific software for around 8 years and had come to the realisation that to take control ...
Ardene Stoneman
Managing Director - BETTER KITCHENS LTD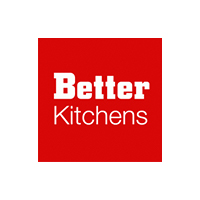 We have been working with Biztech for over 4 years now and been impressed with their breath of knowledge, their can do attitude and the good communication skills. Biorbyt has completed over 100 small and ...
Tillmann Ziegert
Managing Director - Biorbyt Ltd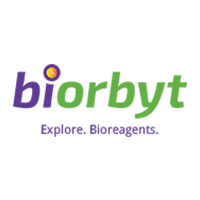 Laravel Development
Services with Biztech
Hire Dedicated Laravel Developers
Hire full-stack dedicated developers who can help you with frontend and backend solutions for your web apps. Our industry experts can help you build interactive and intuitive applications to achieve your business goals.
Laravel Migration and Updates
Hire Laravel experts to migrate your application from various Laravel platforms easily. Send timely updates to provide a seamless customer experience. Leverage Laravel development services to build secure and scalable applications.
Laravel Support and Maintenance
Get 24/7 support from our Laravel developers who will help you to solve any and every problem. Hire expert Laravel developers; their experience and expertise will be beneficial for application development.
Laravel Customization and Integration
Laravel web development company, Biztech, will help you with customizing applications that serve your business models. Make your application feature-rich and accessible by integrating third-party applications and modules.
Laravel eCommerce Development
Hire Laravel experts who know ways to expand your eCommerce business. Make your eStore technically strong and capable enough to handle thousands of requests at a time from users.
Laravel API Development
Hire an expert Laravel developer from Biztech to develop an interactive, feature-rich custom API that suits your business needs. In turn, enhance your overall customer experience and retention rate.
Laravel Web Development
Hire dedicated Laravel developers to build robust, interactive, scalable, and intuitive websites. Our team of technical experts will understand your business needs and provide solutions that fulfill your requirements.
Enterprise Laravel Solutions
Want to develop enterprise solutions with Laravel? Now build large-scale projects with the help of the Laravel framework. Our experts will help you provide solutions for enterprise projects.
Frequently Asked
Questions
Is a 15-day free trial completely free?
Absolutely yes. We offer a 15-day free trial to know project requirements, understand its scope, communication, and develop an MVP. Simultaneously, you too can get accustomed to our working methodology and know our developers. If you love our work during this period, we can move forward with the project; if not, you can opt out.
How does a 15-day free trial work?
Firstly, our Laravel web developer will understand your project requirements, the scope of work, target audience, problem you are trying to solve, etc. Depending on this, we will further develop a minimum viable solution for your project during a 15-day free trial. You can check the MVP solution; if you like it, our working methodology, and the team of experts, we can move forward with the contract.
How much time does it take for Laravel module-based development?
This entirely depends on the project requirements, whether you are looking for Laravel web development services, application development, or both. When you reach out to us, the first step is we will understand your requirements. Next up, we will do market research, study the project requirements and start the development process. The time taken for each of these phases depends on the size of the project.
Which methodology do you follow to build Laravel applications?
Our Laravel web developers follow the latest market standard and development methodology, i.e., the Agile process. Agile is the latest market standard used by plenty of companies. With daily standup meetings, Laravel module development becomes easy, and team members are on the same page and know the nitty-gritty of the projects.
Can I migrate existing PHP applications to Laravel applications?
Of course, you can. Migrating your website from core PHP to Laravel will increase your website's performance and make it faster. Laravel has plenty of pre-packaged in-built libraries, which makes development faster as well.
What are the benefits of using the Laravel framework for app development?
Laravel is the most used framework for application development as it makes the development process faster due to its in-built packages. Many companies use it to develop web and mobile applications. Following are some of the major benefits of using it:
It is quick and simple to learn
It is a secure framework
Perfect for handling traffic
Easy to integrate third-party applications
Easy and simple to maintain a website
Can I hire a developer for hourly-based or fixed projects?
Depending on your project requirements, you can hire dedicated developers either hourly or for fixed projects. Pricing is also another vertical which you need to consider while hiring developers.
Is developing an application using Laravel secure?
Definitely! It is a secure framework that helps you with Laravel package development, websites, or mobile applications. Its in-built libraries, functions make it a perfect solution for developing a vast array of products. We will help you with Laravel web application development and ensure your website is secure, robust, and scalable.
What is your pricing structure for Laravel web app development?
Our pricing structure is flexible, easy to use, and understand. It is divided into three formats you can use depending on your requirements. They are:
Hourly Rate (USD): $22
Monthly Cost (USD): $2,800
Scrum Team of 3 Developer: $8,000
Why should I choose Biztech for Laravel app development services?
Be it Laravel web development services or app development, our experts have your back. The Laravel team is one of the largest teams in our organization and has some of the best and experienced developers. They have in-depth knowledge and experience to handle complex projects, be it small, medium, or large. Our strong, agile team members are on their toes to finish the project on time and ensure that everyone is on the same page and delivering their part of the project.
Which different industries do you serve in?
We have been in the industry for more than a decade and have served custom solutions for a wide range of industries. Using our Laravel mobile services and Laravel website development services, you can develop any solution. You name it, and we will provide custom solutions that fulfill your business needs. Following are certain industries we have worked with:
Healthcare
Retail and eCommerce
Travel and Hospitality
Education
Logistics
What will be the team size to develop Laravel applications?
The team size of the project to develop Laravel applications depends on the project requirements. You first need to share your requirements with us, and further, you can get a dedicated developer for the project.
Which type of companies use Laravel website development services?
Laravel framework is for every company regardless of its size. You can be a small, medium, or large company and use Laravel to develop your applications and websites. It is a mature framework with in-built libraries, making the development process fast and easy. You can rely on our Laravel website development services; we have experts who have experience working on small, medium, and enterprise projects, so you can just sit back and relax.
Do you provide NDA and SLA solutions for clients?
Yes! Abiding by the latest market standards, you will have to sign NDAs and SLAs, ensuring that the project remains confidential. The legal documents will be designed such that it helps both parties to be on the same page. We will follow everything mentioned in the NDA.
Will you provide maintenance and support once the development gets done?
Timely maintenance and support post-deployment are crucial as they keep the software running secure, and we understand its importance. Hence, at Biztech, our work is not over with development. Rest assured, we will provide you with timely maintenance and support for your projects.
Is Laravel the perfect solution for startup companies?
Yes! Laravel framework is the perfect solution for your startup company as it is free, open-source, and easy to develop. We will help you with each phase of development.
How is Laravel different from other frameworks?
In the field of web development, Laravel is the leader. Currently, it is the most powerful platform to build applications. Some of its advanced features, like reusability of code, in-built libraries that make development fast, MVC architecture, etc., make it a go-to solution for users.
Can I develop websites using Laravel?
Yes, you can definitely develop websites using Laravel; it is a perfect solution for website development. Websites developed using Laravel load faster, are responsive, interactive, and easy to navigate. In short, it is a perfect solution to provide your users with a better user experience.
Can you customize applications according to my needs?
Having custom solutions that meet your business needs is the perfect way to develop qualitative solutions. We understand the importance of custom solutions, and so you can rely on us for your customized solutions. We have helped many clients develop custom solutions which fulfill their business needs and serve their customers. Have an idea? Let us know, and we will help you turn it into a reality.
Which project development tools do you use for Laravel app development?
We use the latest project management tools like Jira, Asana, Trello and, Slack, making the development and management process easier. These tools help our teamwork productively, be on the same page at each development stage, and develop quality products.
Will I need to sign a standard agreement?
We follow all the latest rules of the IT industry, which makes it easy for us and clients to work collaboratively. Our NDAs and SLAs are designed by experienced legal professionals, making them easy to understand and follow. The major benefit of signing them is that it will help both the parties be on the same page and work collaboratively while keeping the project confidential.
Who will have ownership of my development projects?
All the ownership of the project will be yours, along with the source code. We will not own anything, and this will be mentioned in NDAs and SLAs too.
All the ownership of the project will be yours, along with the source code. We will not own anything, and this will be mentioned in NDAs and SLAs too.
SEO is an important part of the development to make your website or application rank on search engines. We have an in-house team of experts who will help you with SEO to ensure that your website follows it and is developed accordingly. You can also rely on our marketing team for SEO and content marketing.
How can I interact with the development team?
Communication is the key to make any project successful. You can communicate with our development team via Skype, Zoom, Teams, Google Meet, whichever platform works best for you. Additionally, you can even give your inputs wherever you want or share the concerns directly with the team. Our team will understand your needs and help you where needed and consider your inputs for the project. Moreover, if you want any last-minute tweaks, you are always welcome, as well as; we follow Agile methodology, it becomes easy to make changes when needed.
Can I develop mobile applications using Laravel?
Laravel makes it easy to develop mobile applications. Compared to core PHP, you can develop applications faster. Develop native mobile applications which load faster and provide better performance.
Will I be charged for early termination of the contract?
No, we will not charge anything extra for the early termination of contracts. When we sign the NDA and SLA, there will be a particular duration to cancel the project. A pre-defined cancellation policy helps us to be transparent to our clients.