Testimonials
We wanted to build a new website from scratch and provide better services to our users. We reached out to Biztech and decided to work with them on the basis of their portfolio. They helped us a lot with developing complex features for our website. Once the project was 50% completed, we decided to add some new features and Biztech was very flexible about it and did what we needed. Additionally, they also helped with some last minute tweaks without charging us for it. We loved working with them and the clarity and ease they bring to the table keeping their customer front and center. We highly recommend their services and would prefer to work with them on future projects as well.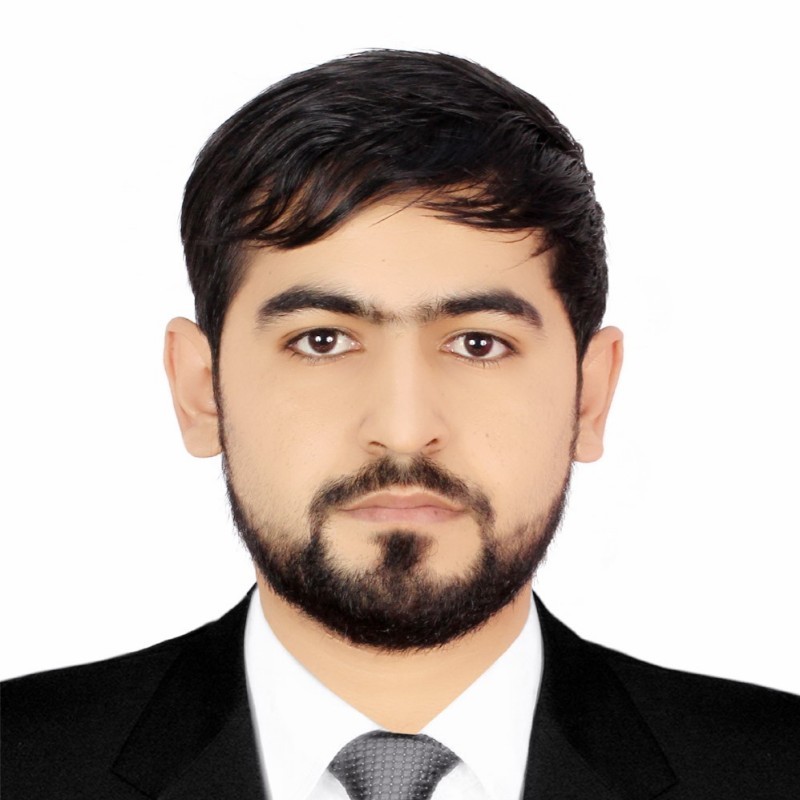 Hizbullah Watandost
Senior Application Officer - Afghanistan International Bank
We have a very strong and long lasting relationship with Biztech which we have nurtured over the years. They have a close knit and skilled team which helps us in every possible way and provides us best possible solutions. The services they provide are best and have helped us serve our clients better and keep them happy. With Biztech, we started our journey with small work and trial basis initially, the results were great and today we rely completely on them with almost all our projects. We are very happy with our point of contact and their help at each and every phase of the project. We are completely satisfied with their services and looking forward to working with them on more projects.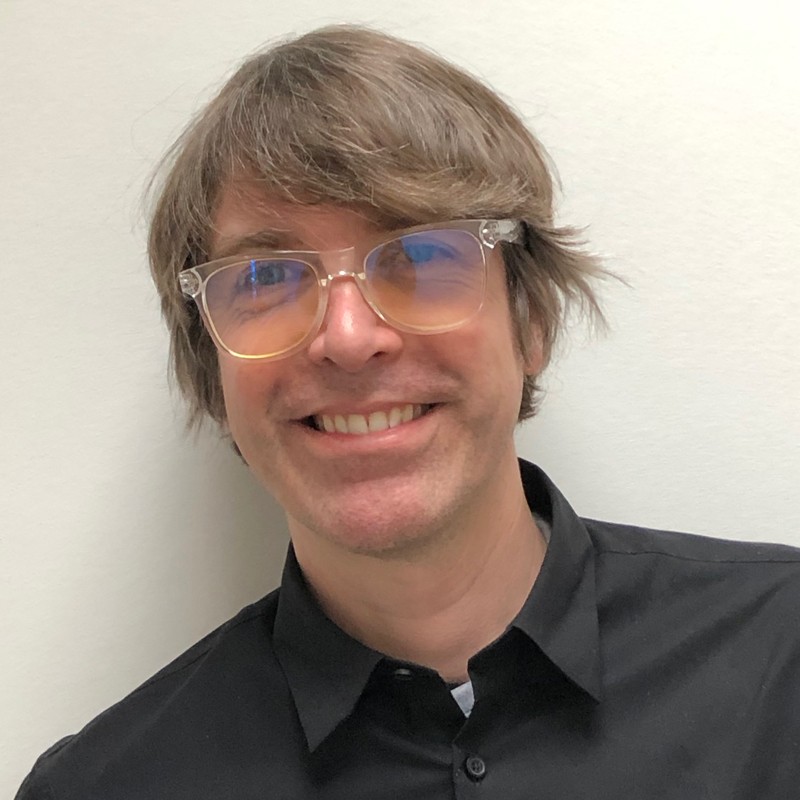 Matthew Gowar
Founder & Creative Director - Range Left Ltd
They built us a slick site that met our expectations and went beyond. Nothing was too difficult or impossible for them to do, and our website is easy to update form our side. On launch we had a considerable amount of traffic to the website and we receive a lot of positive feedback from current and prospective clients around our web presence.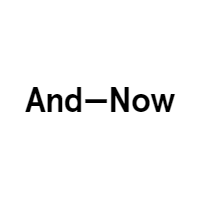 Eleanor Hyland-Stanbrook
Creative Director - And-Now
We are a kitchen retailer and we sell to both trade and retail customers, we do this we have been using an industry specific software for around 8 years and had come to the realisation that to take control of the business processes we had to look into a more up to date software package. After choosing an Open Source ERP package that we could customise to suit our unique processes we then had to find a suitable and reliable software company to make it all happen. This took some time as we started the search in the UK but we were soon delayed due to slow response times and unrealistic pricing structures. This all changed when we found Biztech! From the initial contact, the professionalism from the Biztech team has been incredible and after they completed some small projects for us, we were confident that they could help us move our business to the next phase. Our new cloud based ERP system is now up and running with the support from the Biztech team. 18 months on we are having further modules created and we are still receiving daily updates with direct communication with the lead developers when needed. In short, we now have total control of our business, have fast response times from the Biztech support team and are confident that our future software requirements can be met and supported. My advice to anyone considering using Biztech would be to get the ball rolling with some small projects to see how they work for you, i'm sure you won't be disappointed. Thank you to all at Biztech.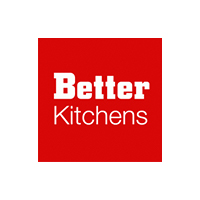 Ardene Stoneman
Managing Director - BETTER KITCHENS LTD
We have been working with Biztech for over 4 years now and been impressed with their breath of knowledge, their can do attitude and the good communication skills. Biorbyt has completed over 100 small and large IT projects with Biztech ranging from HTML front end design to sophisticated back end integration. I would highly recommend Biztech.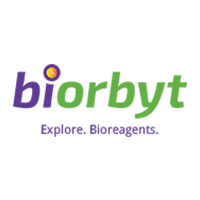 Tillmann Ziegert
Managing Director - Biorbyt Ltd
We use Biztech for all our Website Design, website security, website server and website changes. We find the guys Exceptional at what they do. They will always complete tasks exactly how they were specified to do.
Paul Clifford
Business Development Manager - Medguard Healthcare Ltd
In the last few years we have worked with a lot of external developers to improve our magento store, and Biztech is the best company which we have worked with. We chose Biztech to work on our last project, an online t-shirt designer in html5. They have developed an extension that had what we needed. But we also got a long and complex list of custom features incorporated in the t-shirt designer tool, with totally new skin and very complex calculations. Biztech has a special team with magento certified developers, so they have the required know-how, and can develop any feature or fix any bug/issue very fast. What we also liked about Biztech is that their support team is very professional and friendly, with huge patience. One surprising thing for me was that one time when we had to contact the developer directly, we found that he was very friendly, and understood our requirements fast. This is something not commonly found in developers of other companies and and we normally have to put in extra efforts to get out point across to developers. Biztech accomplished everything that was promised to us. We are very happy with them, and actually are in the process of starting bigger projects with them. We can recommend Biztech 100%. KEEP IT UP
I am the Managing Director of Ozeparts. I approach Biztech to help us in 2015 to set up a small project of integrating shipping Module into our Magento store. Since then I have appointed them for all my important projects development and implementations, Biztech Team has proven that they have the knowledge of product development, their support is unmatched in the IT industry, and the superior knowledge in Magento. I am glad I have found Biztech to support our company Ecommerce Ongoing Requirement.
Boon Chuah
Managing Director - Ozeparts
Biztech always goes above and beyond when working with us, They are always coming up with new ways to help us grow our business, and they always deliver on every project we use them on. The employees are extremely courteous and professional. I always look forward to working with them on many projects throughout the years.
Chris Dingley
Brand Marketing Specialist - Alternative Parts Inc.
I have been working with Biztech for past 4-5 years. They have been managing my website and several projects over the years. For past 2 years, Maulik & team has been managing the marketing of SFCable, too. So Biztech is like my extended office taking care of the IT & Marketing needs. They are prompt, reachable all the time, and easy to work with. For marketing services, we use them for SEO and PPC both. They are very good with data and keep sharing suggestions to improve performance year on year. I can completely rely on them as their suggestions have only produced great results for us. I would highly recommend their services.
Jennifer Truong
Owner - SF Cable
Only after having another company build my website – Leather Envy, I contacted Biztech with the need to correct errors and undo the clunkiness of its performance. We have built the website for an online e-commerce wholesale business selling upholstery leather hides in the United States. I knew that my website needed smooth navigation for better customer experience and process online orders without any glitches. Additionally, the website needed to have the best appeal possible. Biztech helped me in the best possible way to fine tune my website and get rid of unwanted elements. They evaluated my site within a day or two, made a proposal for curb appeal, corrections and upgrades. The price proposed was very reasonable as well. They know their strengths and weaknesses as well. They had the humility to let me know if they were not able to provide answers to some of my technical questions but their internal teams had all the answers and solutions to every change that I requested My website was originally built with a solid framework and layout but Biztech made my website more appealing, run smoother, and made it more user-friendly! I could not be happier for all that they did and the results are amazing!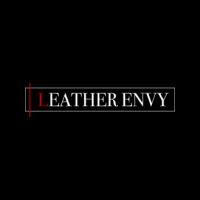 Stephen Cohen
CEO - Leather Envy
Maulik and his team have consistently delivered high quality work. I've been very impressed with their level of quality and turnaround times. They are highly competent in all areas of website development.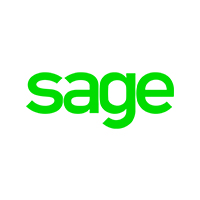 Ciaran Regan
Web Development Manager - Sage CRM
The PSBT website is the primary mechanism of communication with filmmakers, media practitioners and enthusiasts the world over and the credit for a lively, user friendly and efficient website goes to Biztech Consultancy who have not only designed the site for us but provided excellent support both technically and creatively. We are glad about our partnership with you and your team.
Ridhima Mehra
Sr. Program Manager - PSBT.org
We have been working with Biztech for a few years now. They are always there to fix any issues we may have or implement any ideas we come up with. Whether it be for our frontend or backend they have been able to help with it all. We have been using Magento community edition and have integrated this with a few different systems. It doesn't matter what system we choose they were always able to help with any of the integrations. They will deal with 3rd party extension issues by contacting support directly for you, or they are able to figure out the problem themselves. If there isn't an extension or a solution available then they are great at customizing your needs and wants. Biztech has professional staff that have helped our business succeed and I would recommend them for any website project you might have.
Vicki Reale
eBodyboarding
I first used the services of Biztech about 8 years ago to design my website. Since then they have provided a very efficient follow up service which is so vital when companies have to be ready to react quickly. They have just completed another project for me and I am extremely happy with both the content and the service. Great team to work with and I am confident about recommending their services.
Joan Bree
Managing Director - Cush'n Shade
We contacted the Biztech team for their expertise with SugarCRM, WordPress, and PHP. They completed a project for us which integrated our CRM to a Payment Service Provider. The team were very responsive, gave valuable updates, and were very proactive to help us apply the best solution to our systems. They were very efficient in all aspects of product delivery and project management, their code quality was excellent as well. I have no hesitation in recommending Biztech for any outsourced projects with CRM, Web, and PHP solutions.
Tony Karim
Trading Systems Consultant - Aspide Financial
Biztech made it so simple to install, run and use TapCRM. The app is so easy to work with than other products on the market. I just choose what the staff need to see, make the change and click save. Biztech as a business are a pleasure to work with. The support I have received with the product is amazing and couldn't recommend it highly enough. If you are looking for a solution that is extremely customisable then this is your product.
Jack O'Connor
Director - Foxxor LTD
TapCRM is a great application. It has several features that help the whole team get results. Through it we can synchronize our expectations of results with reality.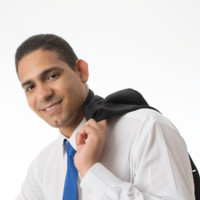 Marcos Vinicius Sousa Damasceno
Analista de Sistemas - Ubyfol
We have used many web developers for various task over the years and never been completely satisfied with the results until we used Biztech. We used Biztech to update our Magento website, attend to security patches, add new banners originally and were extremely pleased with their professional approach, detailed planning and timely, accurate implementation. We have used them for every upgrade, security patch and add-on implementation ever since, they always complete the tasks on time and flawlessly, they also thoroughly test the site before implementation, we have never experienced a problem after implementation, even after the most complex changes were made. In addition to their technical expertise, their liaison and communication is second to none. We would highly recommend you consider the Biztech team for your next website project.
Graham Nicholls
Owner - MediNat Australia
BizTech has proven to be an extremely valuable partner with our web development over the last couple of years. They have been fair, honest, professional and very helpful in every situation. They have consistently exceeded our expectations and delivered top quality work on time and within budget. It is very easy to forget that we are continents apart because their level of communication is second to none. We strongly recommend BizTech to anyone in need of help with their web development.
Serge Shirinian
Owner - BBbarfly Inc
"Streamer" website is pleased to use "Biztech consultancy" web assistance since 2008. Throughout the working process "Biztech consultancy" came eye to eye with streamer's work plan followed with full comprehension of website's features details along with suggested improvements of their own. Streamer.co.il is privileged to be part of Biztech consultancy clients and wish to thank Biztech for carrying their assignments with great capability, dedication, determination and responsibility.
Naccache Yoav
Owner - Streamer.co.il
When I first approached Biztech, I knew what I needed, but wasn't sure! Biztech is a development company with strong knowledge in Magento. From the first day Biztech understood my requirements and developed my idea to reality. Their IT Project Manager understood my requirements, and delivered what's promised with strong communication. Working with Biztech was a seamless experience for me. They delivered more than what was promised and were extremely helpful. I strongly recommend Biztech and I Iook forward to working together on future projects.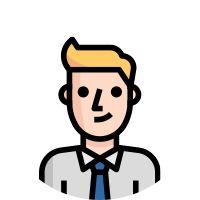 Mustafa Gecmen
Balmond Wholesale Ltd
We required a complete rewrite of our book swapping portal in order to accommodate new social features such as facebook connect and to make it easier to use. BizTech Consultancy rewrote the entire code, streamlining the interface to make it easy for our users to join and post books. They've done an excellent job!
BizTech was able to read an XML feed from the iTunes AppStore and develop a web site for us that listed new apps and price changes. We were thrilled with the outcome as now there is an easier way for users to find out iPhone application information.
Deniel Levine
AppDeal.com
We set out to look for a web development company to set up our online DVD distribution and Video on Demand portal. Biztech was referred through a friend. Initially we were skeptical, but what Biztech has delivered has been amazingly more than what we expected. The site speaks for itself in terms of quality of work, the technical support too has been great.. Biztech is our one-stop solution provider for ALL kind of web development projects. Keep up the good work...
Jaj Padmakaran
Director - Syncline Films Pvt. Ltd
I reached out to Biztech to help me setup a Wordpress frontend portal for my SuiteCRM instance. Biztech appeared to have the best solution available and I was definitely right. Biztech (Maulik Shah and his team in particular) were fast with their support and always spot on with suggestions on how to fix things (issues were caused by me — the software worked excellently). I have continued communication with Biztech throughout the past 6 months and look forward to continuing to work with them moving forward. If you're one of the many online integrators like me, looking for well supported, fast solutions, I highly, highly recommend working with Biztech.
Daniel Dahlen
CEO - Small Business Sidekick, LLC
Maulik and his entire team at BizTech are extremely skilled at integrating QuickBooks and SugarCRM. They are willing to customize anything you want and are extremely responsive to questions and problems. Their support is great and are a pleasure to work with!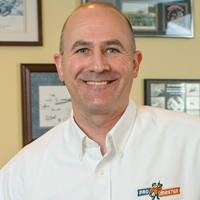 Don Kennedy
President - ProMaster
We hired Maulik and his team to maintain several wordpress blogs that we host. The Biztech team is highly knowledgeable in just about every web technology and works quickly to address any security issues or changes we need to the site. We completely trust the Biztech team with our clients projects.
Mike Roberts
Owner - Infinity Web Services
Biztech were supplied with a framework for our redesigned website. This is the 2nd piece of work we have had them complete on our behalf and on both occasions, have found the work to be completed to a very high standard exactly as requeted and within the timeframe expected.
Tony Proctor
Manager - Furn-On
Working with Biztech has been a pleasant experience. They are very reliable and fast acting exceeded my expectations and delivered a top quality website. They are always calm and professional. They listen to my needs and concerns and I always feel like an important customer, not just a number.
Stacey Canfield
Owner - Blendedbeauty.com
Maulik and the entire Biztech team are a pleasure to work with. They are responsive, friendly and have great communication skills. Biztech did an excellent job managing our CakePHP project and they have experience in a wide variety of technologies. Thanks Biztech!
Kim T. and Craig M.
Co-founders - Start-Up
Biztech has been great for our company, they get projects completed on time and on budget. I have have worked with many Odoo programs and Biztech has the best! Thanks for all your help!
Bradley Cooper
CTO - Midwest Aftermarket
Biztech IT Consultancy are a fantastic group of website developers that have been supporting me on the backend of my websites for years now. I can not count the number of times they have fixed problems for me and developed custom coded interactive features for me. They are fast and reliable and I always feel confident in their expertise and standard of work they deliver.
Deborah Henderson
Owner - DHDesign & Marketing