It was iPhone week!
If you looked up at the date and were taken aback because it's October, you are not alone. It's been a longer wait this year for the new iPhone. But there are 4 of them!
I don't like short tech events. I like them to be 2 hours long where all of us geek out on the internet before, during, and after. Google's Pixel launch event was half an hour long. But this year's Pixels don't need too much exploring in this space. More on this, later.
Apple's September and October events were both about an hour long and they showed off their fancy campus.
Without any more deviation, let's jump in.
What you see in this image are cables, a huge box, and a flat edge display. Only one of those things is true for the new iPhone 12. The flat edge design. It is my favorite iPhone design, and especially on the iPhone 4 because of the gorgeous glass back. That is basically what we have on the new phones.
That design is clean, it can stand on its own, it is easier to hold. It is distinct! The curved design is boring, not grippy, and too common.
Another design thing that Apple did is make two blue colors, which are lovely! The blue of the iPhone 12 matches the new color on the Apple Watch Series 6 and the one on the iPhone 12 Pro matches the blue of the new iPad Air.
MagSafe is back. But this time in the iPhone and not in the MacBook. I vote for MagSafe for everything the company offers.
The headline feature that came out of the event was that now if you want an iPhone you can get one for $399 all the way up to and beyond $1099. And there is absolutely no compromise in the processor. So no matter which iPhone you buy, it'll be good for 4-5 years with yearly iOS software updates.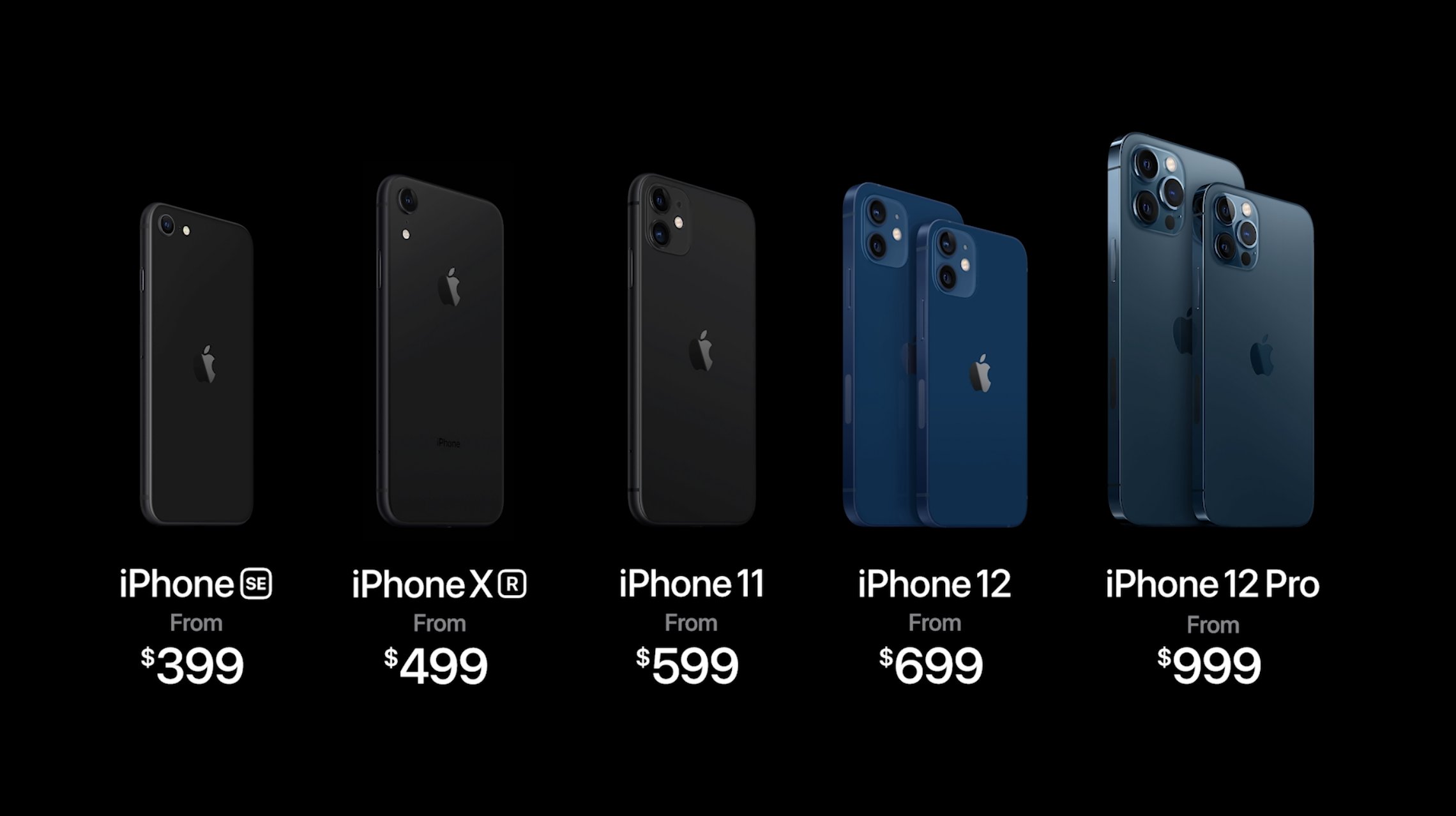 The headline feature that Apple chose to talk about is 5G. Right now it really doesn't matter, but if you use your new phone for the next 4-5 years, having it might mean something eventually. This is how much they talked about it:
It's an iPhone. It's good, It's expensive. It will matter to case makers, developers, enthusiasts, and more. Putting the LiDAR sensor on it is also Apple taking care of the future. So while that notch remains a dated design choice, at least the tech leaps ahead of the competition.
To talk about something other than Apple, you can now search a song on Google by humming it. It's incredible!
Another thing Google is very good at is the Recorder app on Pixel. It can transcribe recordings without an internet connection and make little videos with the waveform in sync with the transcription!
Google has always been about making everyday life just a little bit easier and both of these things are pretty great ways to do that!
All product and company names are trademarks™, registered® or copyright© trademarks of their respective holders. Use of them does not imply any affiliation with or endorsement by them.