A team of

creators and designers
Let's help you bridge the gap between real and digital with powerful UI/UX. Make a lasting impression and grow your brand with our team of designers.
Know us through our

case studies
What our

customers say
Working with Biztech has been a pleasant experience. They are very reliable and fast acting exceeded my expectations and delivered a top quality website. They are always calm and professional. They listen ...
Stacey Canfield
Owner - Blendedbeauty.com
BizTech has proven to be an extremely valuable partner with our web development over the last couple of years. They have been fair, honest, professional and very helpful in every situation. They have consistently ...
Serge Shirinian
Owner - BBbarfly Inc
The PSBT website is the primary mechanism of communication with filmmakers, media practitioners and enthusiasts the world over and the credit for a lively, user friendly and efficient website goes to Biztech ...
Ridhima Mehra
Sr. Program Manager - PSBT.org
"Streamer" website is pleased to use "Biztech consultancy" web assistance since 2008. Throughout the working process "Biztech consultancy" came eye to eye with streamer's work plan followed with full comprehension ...
Naccache Yoav
Owner - Streamer.co.il
When I first approached Biztech, I knew what I needed, but wasn't sure! Biztech is a development company with strong knowledge in Magento. From the first day Biztech understood my requirements and developed ...
Mustafa Gecmen
Balmond Wholesale Ltd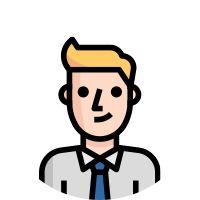 UI/UX design & development

services
Website UI Design
Don't just focus on function, a website's look and feel is as important. Let's build a good user interface for your website to help customers navigate instinctively. An interface that's based and supports website's functionalities.
Mobile App UI/UX Services
Build mobile apps with a streamlined approach and the information hierarchy that changes to maximize on the screen real estate. Now reach a bigger customer base with a sleek fully-functioning mobile app.
Logo Design and Branding
A logo is essential in telling a company's story. Branding is not limited to putting the logo on things, but goes beyond that to show all that your company stands for. Create a brand and not just a logo with us.
Infographic and E-mailers
Create infographics with quick, glanceable and bite sized information and engaging emailers. Our team of creators design infographics and emailers that match your brand and work as engagement tools.
UX Strategy
User experience dictates all actions that your users will perform on your website. The strategy helps align the company's vision, and technical capabilities to serve the target audience effectively.
UI/UX Consulting
With the differences in businesses and websites, their UI/UX also differs. We work as consultants to design your UI/UX by working with your team to help you align your brand's vision.
Technologies

we
work with
ECommerce & ERP
CRM & CMS
Front End
Frameworks
Mobile
Cutting edge
Other
How we
create
User Research and Brainstorming
User research helps in determining what the target audience responds to. Then we brainstorm possibilities, keeping in mind the results of the research and think about how to solve the problem they have.
IA, Sketching and Wireframing
Next we get to the drawing board to play around with designs, and break it down to user interactions that will happen with each feature. With that base, we make a wireframe to test the usability of the design.
Prototyping and Design
With all the nitty-gritties in place, we take the design prototype into the next step with animated prototyping, if required. Each page is done up by carefully placing each button, gesture, and animation in the right place.
Development and Deliver
Once the design is ready, it is translated to the web to bring out its magic. Code works its way into the design and becomes a part of it. Each element's intent is obvious and inviting.
Our
promise
Our work ethic, methodology, and dedication to your projects make us the perfect business partner. With us, you will be gaining a long-term partnership that can help you through every step of your journey towards success.
To understand you and your projects better, we offer a risk-free two weeks trial. You only need to pay if you are satisfied with our developers and want to continue with us. If you are not happy, then we will refund your payment.