A quality team to assure

your products are bug-free!
We help you take care of the most important step: testing whether it works. Our dedicated team checks for discrepancies and tells you how it is, so that your end user doesn't have to.
Know us through our

case studies
What our

customers say
Working with Biztech has been a pleasant experience. They are very reliable and fast acting exceeded my expectations and delivered a top quality website. They are always calm and professional. They listen ...
Stacey Canfield
Owner - Blendedbeauty.com
BizTech has proven to be an extremely valuable partner with our web development over the last couple of years. They have been fair, honest, professional and very helpful in every situation. They have consistently ...
Serge Shirinian
Owner - BBbarfly Inc
The PSBT website is the primary mechanism of communication with filmmakers, media practitioners and enthusiasts the world over and the credit for a lively, user friendly and efficient website goes to Biztech ...
Ridhima Mehra
Sr. Program Manager - PSBT.org
"Streamer" website is pleased to use "Biztech consultancy" web assistance since 2008. Throughout the working process "Biztech consultancy" came eye to eye with streamer's work plan followed with full comprehension ...
Naccache Yoav
Owner - Streamer.co.il
When I first approached Biztech, I knew what I needed, but wasn't sure! Biztech is a development company with strong knowledge in Magento. From the first day Biztech understood my requirements and developed ...
Mustafa Gecmen
Balmond Wholesale Ltd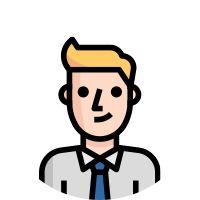 Tests

we perform
Manual Testing
Products are tested for functionality and design. From all the basic security checks like authorization and authentication, SQL injection, XSS script using tool to the advanced checks, we've got you assured.
Automation Testing
Leveraging new tech and software for QA to help businesses roll out better sprints quickly. Our automation testing is done via making custom scripts for web apps and mobile apps, using different frameworks, in various languages.
Usability / Design Testing
Get your website, app, and software tested from user interface and design to provide enhanced the user experience to your customers. Now convert and engage more with your customers.
Mobile Testing
Mobile application testing for native apps and hybrid apps. Our team does overall testing of your apps including, installation, UI, design, functionality, responsiveness, and OS compatibility.
Performance Testing
Performance testing include Load testing and Stress testing of web app, desktop app, and mobile app to check for avg. load time, error ratio, and latency. It also includes server performance testing.
API Testing
API tests check for integration, response rate, data response verification, and API automation along with detailed and well-organized HTML report.
Technologies

we
work with
ECommerce & ERP
CRM & CMS
Front End
Frameworks
Mobile
Cutting edge
Other
How we go about
testing your project
Planning
Once the project comes to us, we review the initial project requirements and evaluate what needs to be done. After understanding the project, we create a test plan for it.
Design
Then we prepare test cases based on whether the QA process should be manual or automated. A manual test design happens with various strategies, and an automated test case is designed with script.
Implementation
We execute the test according to the planned design. Manual tests are done by manual checking of each component, and automated testing is done by running the script. Then bugs are reported to the developers.
Stabilization / Delivery
Lastly, fixed bugs are rechecked for a bug-free project. When required we perform regression testing based on previous sprints. The last step is user acceptance testing and if everything is okay, we prepare a deliverables folder and a final test is performed.

Our
promise
Our work ethic, methodology, and dedication to your projects make us the perfect business partner. With us, you will be gaining a long-term partnership that can help you through every step of your journey towards success.
To understand you and your projects better, we offer a risk-free two weeks trial. You only need to pay if you are satisfied with our developers and want to continue with us. If you are not happy, then we will refund your payment.