We design,

develop & deliver
We know how to develop an app that gets maximum downloads and sail through its competitors. Expand and cultivate your customer base with our experienced mobile app developers.
Know us through our

case studies
What our

customers say
Working with Biztech has been a pleasant experience. They are very reliable and fast acting exceeded my expectations and delivered a top quality website. They are always calm and professional. They listen ...
Stacey Canfield
Owner - Blendedbeauty.com
BizTech has proven to be an extremely valuable partner with our web development over the last couple of years. They have been fair, honest, professional and very helpful in every situation. They have consistently ...
Serge Shirinian
Owner - BBbarfly Inc
The PSBT website is the primary mechanism of communication with filmmakers, media practitioners and enthusiasts the world over and the credit for a lively, user friendly and efficient website goes to Biztech ...
Ridhima Mehra
Sr. Program Manager - PSBT.org
"Streamer" website is pleased to use "Biztech consultancy" web assistance since 2008. Throughout the working process "Biztech consultancy" came eye to eye with streamer's work plan followed with full comprehension ...
Naccache Yoav
Owner - Streamer.co.il
When I first approached Biztech, I knew what I needed, but wasn't sure! Biztech is a development company with strong knowledge in Magento. From the first day Biztech understood my requirements and developed ...
Mustafa Gecmen
Balmond Wholesale Ltd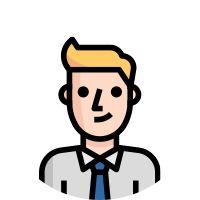 We develop

higher quality apps
Mobile App Development
Get advantage of our wide range of skills and develop native apps to power up your enterprise. Our team of dedicated mobile app developers fulfills your business expectations and delivers results exactly as expected.
E-commerce App Development
Upscale your eCommerce business, increase traffic, loyal customers, sales, ROI, and achieve many other milestones by launching your eCommerce app. Develop an app that stands out from the large pool of competitors with us.
ERP and CRM App Integration
Analyze and manage customers' information and interactions a lot easier with our ERP & CRM mobile app integration. We will create a customized mobile app interface based on your requirements and functionalities.
AR & VR App Development
We craft unique experiences through AR and VR applications. Add value to your business by modernizing your mobile app and deliver interactive customer experiences that help you drive sales and increase brand loyalty.
Cross-platform App Development
Meet your targeted users', business', industry and/or vertical needs with cross-platform apps. With our vast industry experience, we develop app solutions that are aligned with your business ideals.
Mobile Application Maintenance
Keep your mobile apps up to date with the market trends and customer needs with our maintenance services. Our team provides on time, to the point, apt with the industry trends services.
Technologies

we
work with
ECommerce & ERP
CRM & CMS
Front End
Frameworks
Mobile
Cutting edge
Other
How we develop your
AWESOME app
Requirement Analysis & Design
We will identify your needs with every single detail and perform extensive analysis. Based on that we finalize the overall flow of the app with you and prepare the initial stage design.
Development Phase
After finalizing the skeleton, it is our turn to perform our magic. Our defined team works on your app with advanced coding techniques.
Quality Assurance
After development, to ensure your app is all-ready without any glitches, we send it to our QA team for automated testing. They perform thorough testing and recommend changes if any.
On-time Deliveries
Our developers collaborate and work on the suggestions from the QA team to finalize it and we deliver it to you on a pre-defined date.

Our
promise
Our work ethic, methodology, and dedication to your projects make us the perfect business partner. With us, you will be gaining a long-term partnership that can help you through every step of your journey towards success.
To understand you and your projects better, we offer a risk-free two weeks trial. You only need to pay if you are satisfied with our developers and want to continue with us. If you are not happy, then we will refund your payment.