Healthcare Software Solutions
Patient Experience
Build the right healthcare software which enhances your patients' overall experience. Everything at their fingertips makes it easy for them to get in touch with their doctors and hospitals.
Streamline Medical Management and Operations
Rely on the power of data to understand and connect with your patients. Moreover, facilities like easy payments and digitized medical practices increase financial efficiency and optimize the throughput of your hospital.
Easy Access to Patient's Health Data
Healthcare software enables centralized storage of patients' data and provides easy access to authorized users. Doctors and patients can seamlessly access medical history, medications, lab reports, etc.
Personalize Healthcare Experience
Provide your users with a personalized healthcare experience by securely storing all their sensitive information, which meets data compliance standards. Curate it in a way that helps healthcare professionals to understand their patients and serve them according to their needs.
Scalable Healthcare Software Solutions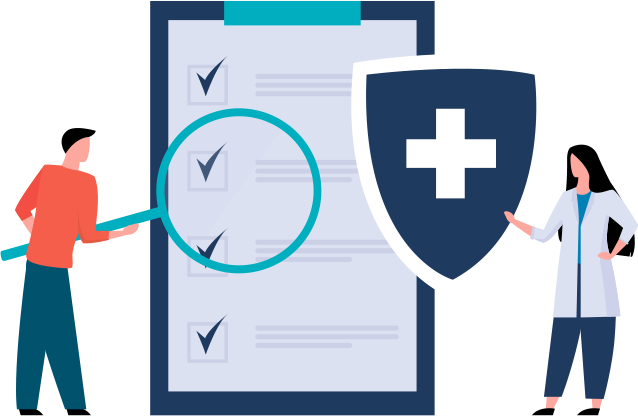 Healthcare Survey & Assessment
Efficiently carry out necessary surveys of your healthcare facilities to get an insight on how things are going and how you can make it better. With the right AI-based solutions, make your survey smarter with effective customized questionnaires,understanding users' feedback, and take necessary actions. Using the right healthcare software takes care of your users' satisfaction and provides a better experience.
Personalized Questionnaire

Smart Analytics with Dashboard

Multi-language Notification & Alerts
Cross-device Application Support

Email & SMS Integration

Response Management via Admin Portal
Custom Development of EHR/EMR Systems
Streamline interaction between patients and doctors with custom-developed EMR/EHR systems. With custom solutions, develop features that fulfill your business logic and provide seamless communication. We ensure to solve complex problems and provide scalable, efficient data reporting capabilities using which doctors can examine patients efficiently.
Secure and Automated Data Support

Multi-Specialty Support and Unified Practice Management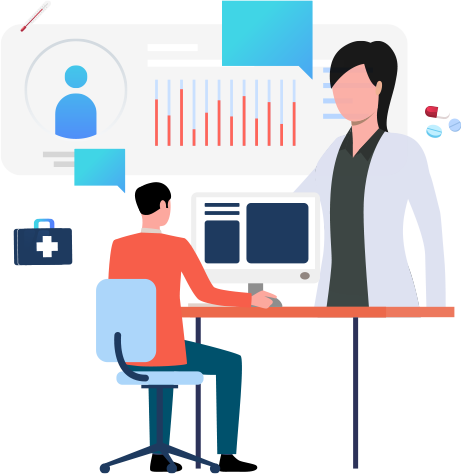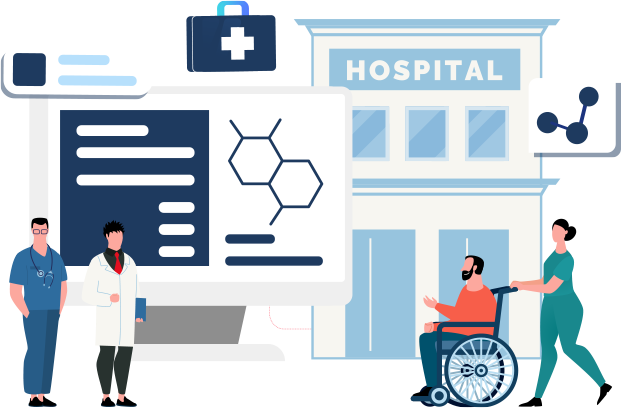 Hospital Management System
Build an entire hospital management system that provides a seamless experience to all stakeholders. Our team will help you with complete end-to-end solutions and develop an application that attends to your requirements. With custom management, backed with AI, make your application easy to use, which fulfills your business logic.
Secure Data of Patients

Doctor's Diagnosis Report

AI for Symptom-based Health Diagnosis
Kiosk Supported Solution

Knowledge Base Implementation

Portal Solution Development
Online Pharmacy and Medicine Supply Chain management
Build an online pharmacy application that improves your users' experience and empowers them to use it. Pharmacists provide necessary features like online transactions, patients' prescriptions, purchase history, and a complete end-to-end solution. Users can share their prescriptions, purchase medicines, make online payments, etc. A seamless experience for patients and pharmacists.
Pharmacy Database & Location Detection

Integration with Hospital & Clinic System

Prescription Upload & Real-time Duplication Detection
Medicine Recall Alerts to Patients

Online Payment

Role-based Access Control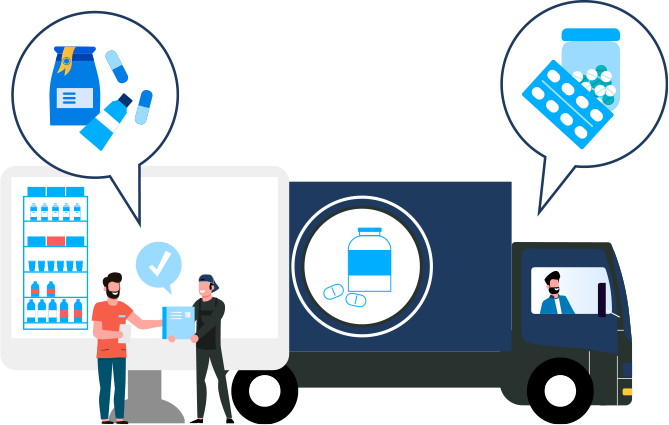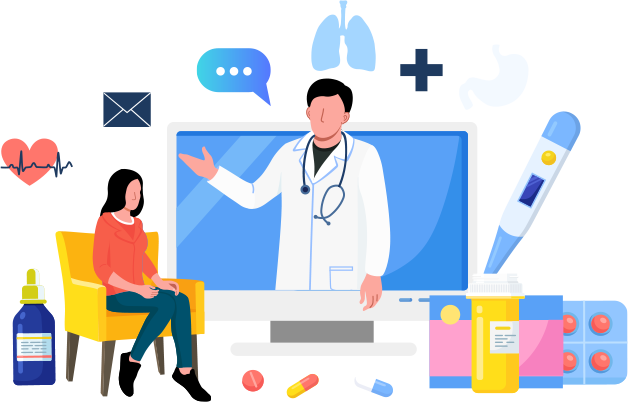 Homecare Services Platform
Develop feature-rich healthcare applications which provide users with safe and secure homecare for their family and friends. Our expert team of developers can help you develop an application that caters to your various needs like looking up symptoms, lab results provide necessary contact details at their fingertips, video calls with doctors, etc. Provide a complete one-stop solution to your patients.
Chatbot Integration

Cross-platform App (for both caretaker & patient)

Caretakers' Shift Management
Multiple Payment Gateways

Caretakers' Authentication / KYC

Caretakers-Patients' Contract Builder
Telehealth Solutions
With the right software solution, provide users with the perfect service. We will ensure that your application is secure, accessible, reliable, and scalable to be helpful in remote healthcare. Patients can easily reach out to doctors and healthcare professionals and get timely assistance. Get the perfect end-to-end solution and make necessary changes.
Prescription Management

Patient & Doctor Record Management

External Healthcare Systems Integration
Vitals Data Management

Interactive Care Management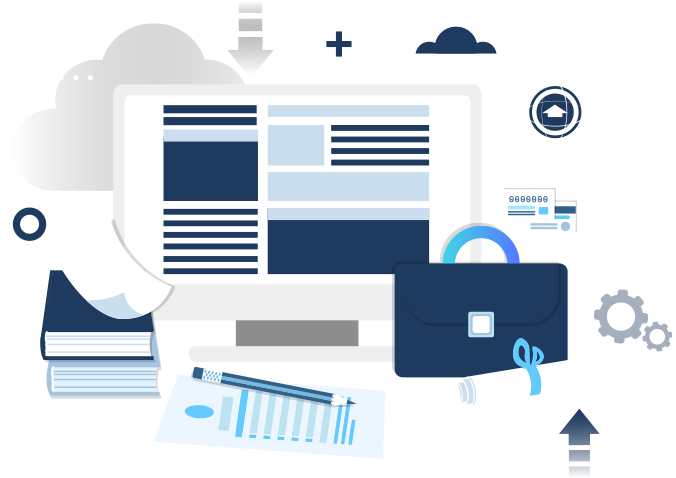 Have a Glimpse of

Our Portfolio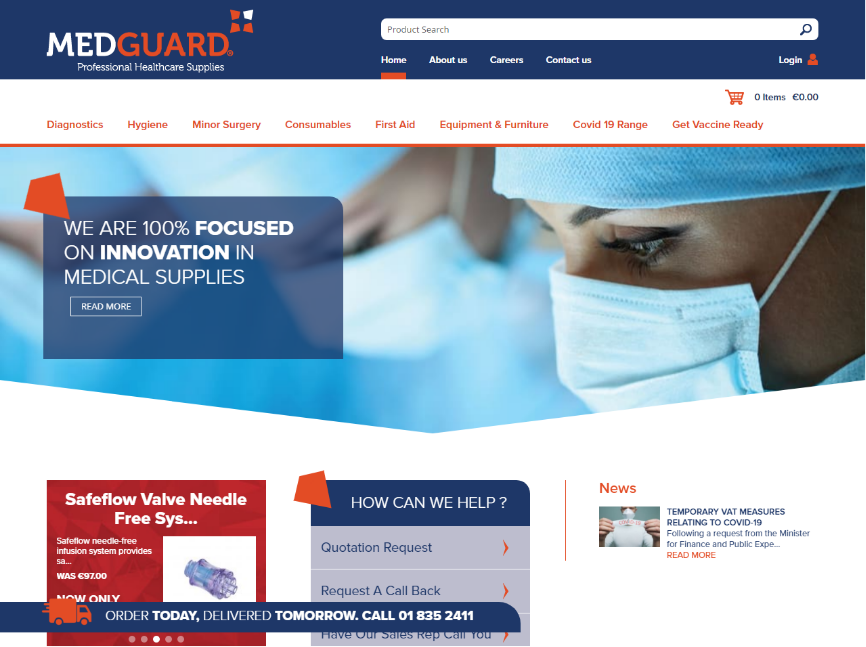 Healthcare

MedGuard
We helped MedGuard to take their entire business online by developing an eCommerce website and integrating a custom payment module.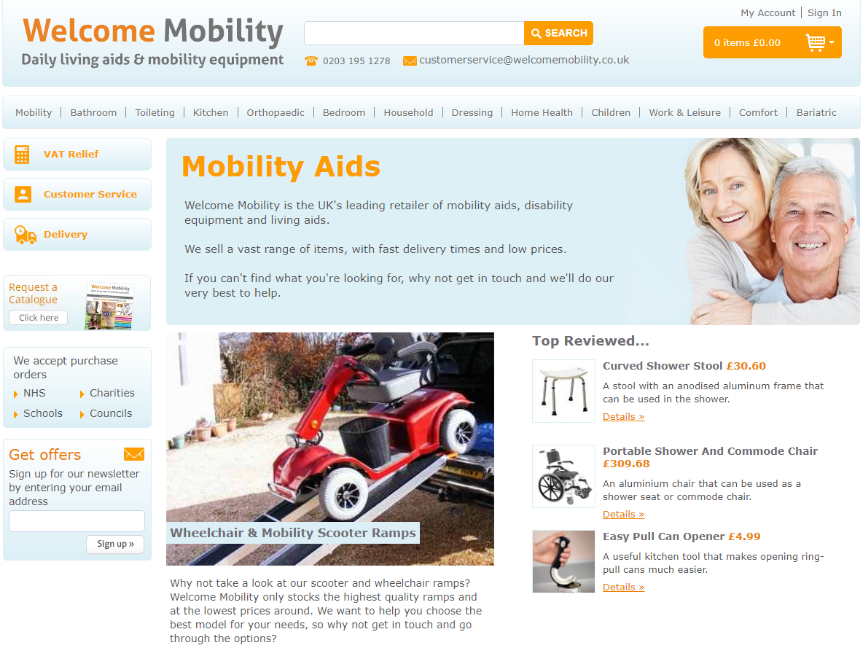 Healthcare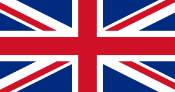 Welcome Mobility
We helped them to take their store online by developing an eCommerce website with some redesigning and software upgrade.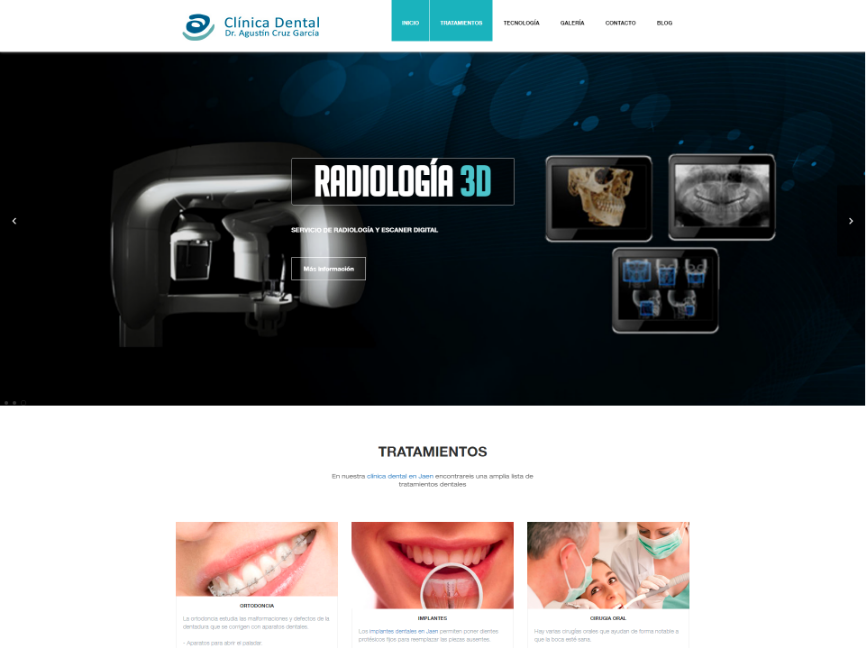 Healthcare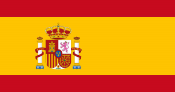 Dental Media
We developed a complete customized solution with interactive features like custom dashboard, filters, etc. to streamline their processes.


Know us through our

case studies
Why Biztech
Agile Development Approach
The Agile development model helps us to continuously improve products with every iteration having team members on the same page and provide timely deliverables.
16+ Years of Experience
With 16+ years of expertise, we know what it takes to build one-of-a-kind solutions for your manufacturing business. With viable solutions, we strive to deliver the best for your business.
End-to-End Software Development Solutions
Get a full-stack development solution from our experienced and expert team of developers, designers, marketers, testing, and sales. Bring great minds together to develop quality software.
Continuous Learning Approach
We carry out regular training sessions and workshops for our employees which keep them updated with the latest technologies in the market.
Continuous Project Delivery
Easy to follow development process makes it even easier for our team to work in sync and provide continuous delivery be it in the office or remote.
24x7 Support and Maintenance
Get round-the-clock support from our team to resolve problems and timely maintenance. It keeps your software up-to-date.
What our

customers say
We wanted to build a new website from scratch and provide better services to our users. We reached out to Biztech and decided to work with them on the basis of their portfolio. They helped us a lot with ...
Hizbullah Watandost
Senior Application Officer - Afghanistan International Bank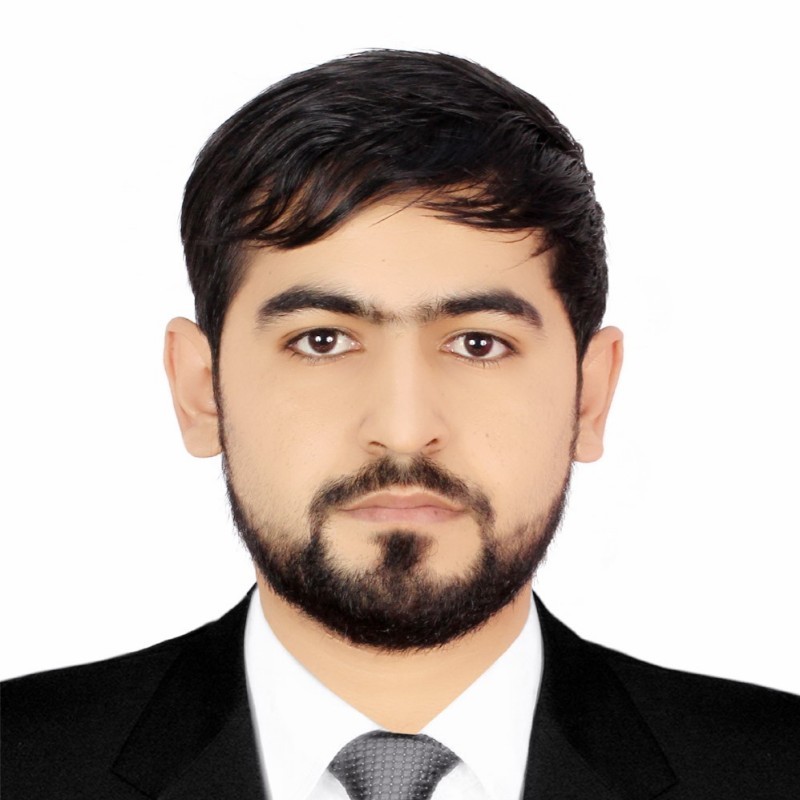 We have a very strong and long lasting relationship with Biztech which we have nurtured over the years. They have a close knit and skilled team which helps us in every possible way and provides us best ...
Matthew Gowar
Founder & Creative Director - Range Left Ltd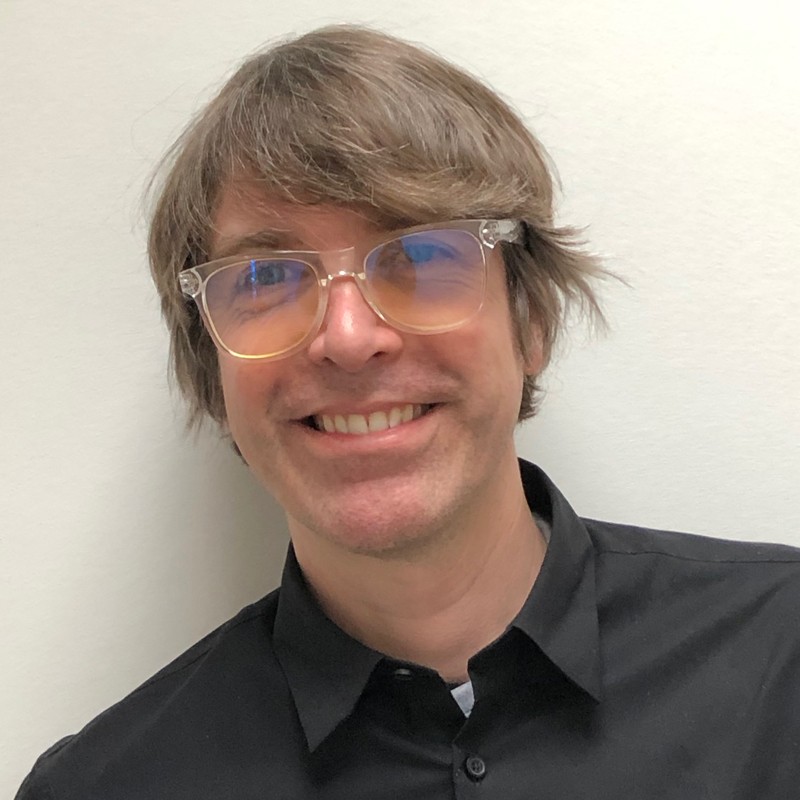 They built us a slick site that met our expectations and went beyond. Nothing was too difficult or impossible for them to do, and our website is easy to update form our side. On launch we had a considerable ...
Eleanor Hyland-Stanbrook
Creative Director - And-Now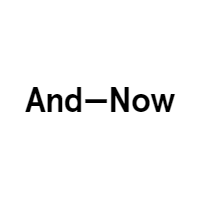 We are a kitchen retailer and we sell to both trade and retail customers, we do this we have been using an industry specific software for around 8 years and had come to the realisation that to take control ...
Ardene Stoneman
Managing Director - BETTER KITCHENS LTD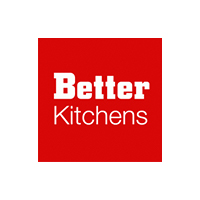 We have been working with Biztech for over 4 years now and been impressed with their breath of knowledge, their can do attitude and the good communication skills. Biorbyt has completed over 100 small and ...
Tillmann Ziegert
Managing Director - Biorbyt Ltd