Experienced team to integrate

or develop the right API
Utilize all your software and apps to their full potential with our custom API development and integration services. Work with a team following best practices with all required industry knowledge.
Know us through our

case studies
What our

customers say
Working with Biztech has been a pleasant experience. They are very reliable and fast acting exceeded my expectations and delivered a top quality website. They are always calm and professional. They listen ...
Stacey Canfield
Owner - Blendedbeauty.com
BizTech has proven to be an extremely valuable partner with our web development over the last couple of years. They have been fair, honest, professional and very helpful in every situation. They have consistently ...
Serge Shirinian
Owner - BBbarfly Inc
The PSBT website is the primary mechanism of communication with filmmakers, media practitioners and enthusiasts the world over and the credit for a lively, user friendly and efficient website goes to Biztech ...
Ridhima Mehra
Sr. Program Manager - PSBT.org
"Streamer" website is pleased to use "Biztech consultancy" web assistance since 2008. Throughout the working process "Biztech consultancy" came eye to eye with streamer's work plan followed with full comprehension ...
Naccache Yoav
Owner - Streamer.co.il
When I first approached Biztech, I knew what I needed, but wasn't sure! Biztech is a development company with strong knowledge in Magento. From the first day Biztech understood my requirements and developed ...
Mustafa Gecmen
Balmond Wholesale Ltd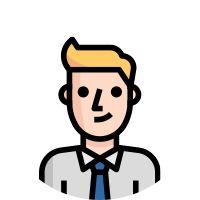 API integration and development

services
API Integration
With our third-party API integration services, leverage the functions you need from other software and apps to make your operations smoother and cost-effective.
Custom API
Want to extend the potential of your business? Integrate your systems and processes and add better functionalities with our custom API development services.
API as a Service
API as a service is the next big wave in API. Now your business APIs can seamlessly interact with third-party APIs and you can manage your own custom API with our API as a service services.
API Testing Services
API integration and development requires uncompromising testing. Performance check happens with Unit test, Functional test, run-time error detection, and Load test.
Cloud Integration
Connect any API, custom or third-party, to cloud platforms like Azure, AWS and Google Cloud to build API layers for business services.
CRM, Ecommerce, and Marketing API Development
Add necessary functionalities to CRM offerings and Ecommerce options via APIs. Let APIs manage nifty tasks by fetching the right information to the right place helping you elevate your offering significantly.
Technologies

we
work with
ECommerce & ERP
CRM & CMS
Front End
Frameworks
Mobile
Cutting edge
Other
How we go about getting you
the right API
API's purpose & Audience
Getting to know your business requirements and your audience is the first step. This includes audience segments, business model, business logic, to get a 360 degree understanding.
Design & Develop Incrementally
We check APIs on various metrics such as scalability and security amongst others. Then we add customization to it if required. If you need a purely custom solution, we match the architecture it can work on, and build it for you.
Testing
We rigorously test out the API for kinks and quirks in relation to your software. The idea is that it should be compatible with it not only on a technical basis but also in terms of design, animation, etc.
Collecting and Acting on Feedback
We work hand in hand with you so that at point if you need to make changes, we can do so in run time. We also make sure to release new updates if there are changes in third party APIs or if the custom API needs tinkering.
Our
promise
Our work ethic, methodology, and dedication to your projects make us the perfect business partner. With us, you will be gaining a long-term partnership that can help you through every step of your journey towards success.
To understand you and your projects better, we offer a risk-free two weeks trial. You only need to pay if you are satisfied with our developers and want to continue with us. If you are not happy, then we will refund your payment.